NOT AS FAMOUS COOKIE COMPANY: A FATHER'S DREAM, A SON'S BUSINESS
NOT AS FAMOUS COOKIE COMPANY: A FATHER'S DREAM, A SON'S BUSINESS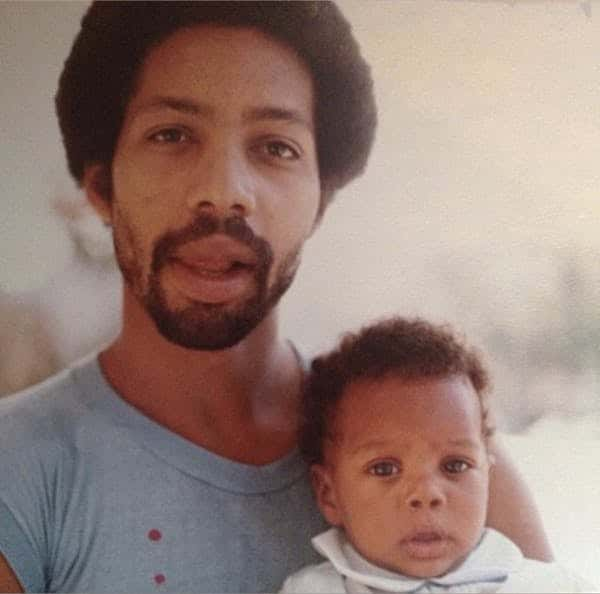 #InspirationalBusiness
Not As Famous Cookie Company is a business that was built for the sweets lover made with a family recipe that was passed down from a passionate father to a business-savvy son.
I had my first bite of Not As Famous Cookie Company's chocolate chip pretzels, and I couldn't put the cookies down! It's Oatmeal Cranberry cookies were my second favorite –This was a hard decision when I had to choose between the classic Chocolate Chip cookies and Mississippi Mud Cookie Bars.
I caught up with Ashley, the owner of the fabulous company, and here are a few things you should know.
About
Not As Famous Cookie Company was founded with the mission of supplying delectable gourmet products. Our freshly baked products are made with only the finest of ingredients: real butter, fine chocolates, select nuts, etc! We invite you to taste our various offerings. The experience should be tremendously satisfying to the pallet and the soul such that the customer feels the habitual desire to return.
Where are you located?
We are a mobile cookie truck that services Atlanta, GA, and its metro area.
When did you start your business?
The idea of a cookie company was thought of years ago (actually soon after I was born) by my father. He created this same recipe when he lived out in LA with dreams of having a bakery and everyone getting the chance to taste this amazing cookie. Recently, as of this year, that dream has become a reality.
What makes your company unique?
Our cookies are handcrafted and only the finest ingredients are used to make our delectable desserts. We do not use any preservatives in our cookies, allowing for fresh baked cookies at all times. The cookies recipes are a family secret that even my siblings (all 5 of them) do not know.
What is the one thing others may not know about your company's journey?
Not As Famous Cookie Company is a shop that caters to cookie lovers and others with a sweet tooth that desires to purchase gourmet products at an affordable price. A great tasting cookie is an idea that my father, Mr. Ronald Carlton, envisioned many years ago. He created several recipes for gourmet cookies which he intended to market to various businesses that desired an affordable gourmet product. Watching him develop the base of these great recipes has inspired my aspiration/desire/want to further the development of the business with Mr. Ronald Carlton as a partner.
What inspires you and your business?
By nature and by purpose I'm an entrepreneur. I'm inspired by other ideas and being able to help others make their dreams into reality. I decided to go to Ball State University to major in their prestigious top 5 rated Entrepreneurship Program. While in that program, I used my father's idea as my final project for business school. I created the business plan for the company, to prepare us for the day we decided to make this dream a reality. Believing in this business and wanting to fulfill my father's dream of seeing his creation many years ago come to fruition drives me to keep going.
What are your current projects?
Grand opening of our cookie truck!! I love Food Trucks and the idea of being able to be mobile for everyone to try out gourmet cookies is more than we could imagine.
What are your upcoming events?
We will be a part of "The Taste of Acworth"' on October 17th. This event will bring about 20,000 people and has a focus on local vendors.
We are also sponsoring The 50 shades of Pink Foundation luncheon, founded by Dr. Jackie Walters. This luncheon serves over 100 women supporting their fight against Breast cancer.
If you are looking for a great addition to your upcoming holiday celebration or simply a snack with inspiration, make sure you check Not As Famous Cookie Company on its' website and social media pages.