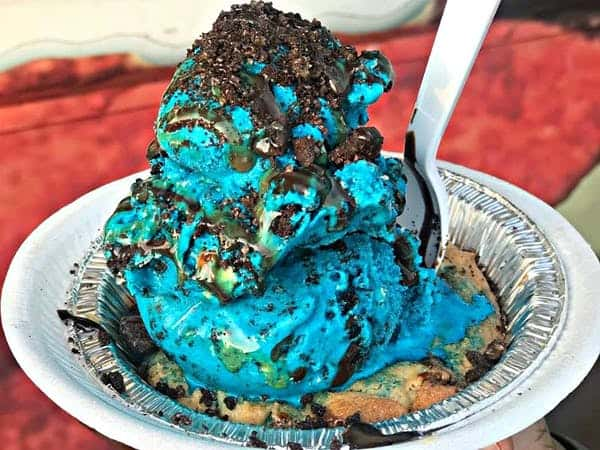 EXPERIENCE NEXT-LEVEL DESSERTS AT NOT AS FAMOUS COOKIE IN ATLANTA
EXPERIENCE NEXT-LEVEL DESSERTS AT NOT AS FAMOUS COOKIE IN ATLANTA
Cookie monsters, it's totally okay to lose your composure when coming across the Not As Famous food truck, who is responsible for rolling out the best cookie creations in the city of Atlanta. What makes these indulgent treats so good? Real butter, real ingredients, and a solid traditional recipe. Not stopping at their baked goodies, they've also become famous, no pun intended, for over-the-top ice cream drenched creations that take grandma's homemade cookies to some serious next level eats.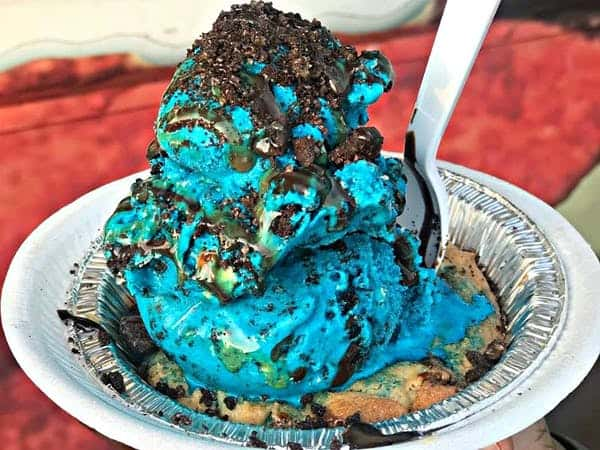 So we will start with the mother of all cookies, a deep dish chocolate chip cookie topped with an unbelievable Blue Monster ice cream with even more cookie goodness. Of course, there are other ice cream flavors and deep-dish cookie variations that customize to your cravings–red velvet, double chocolate M&M and snickerdoodle come in massive, gooey, deep-dish form, and vanilla, cookie dough, chocolate, caramel, cookies & cream, strawberry cheesecake, praline pecan and salted caramel ice creams are your topping options. Decisions, decisions.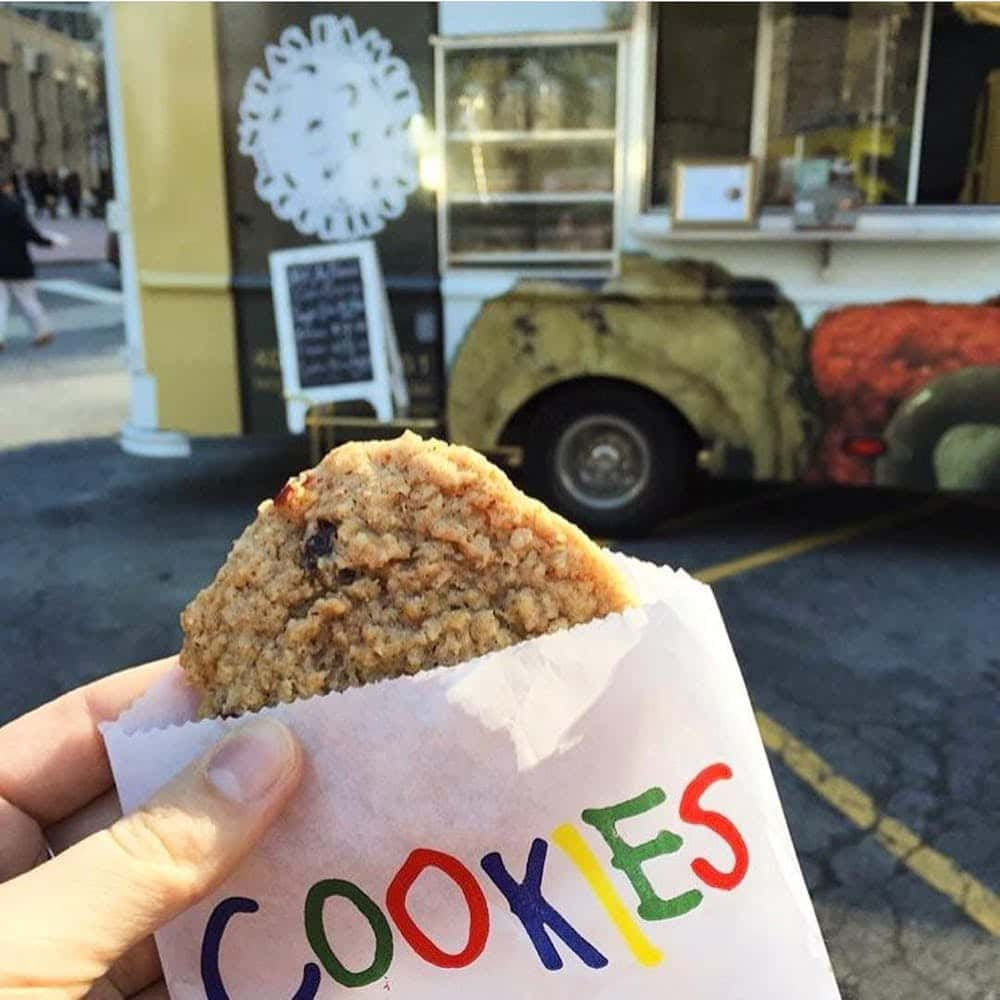 Now onto the basic cookie flavors that serve as the heart and soul of this mobile sweet shop. Classic cookie flavors include butter pecan, chocolate chip, chocolate chip pecan, oatmeal, oatmeal raisin, peanut butter chocolate, peanut butter, white chocolate chip macadamia, and the traditional sugar cookie. Signature flavors are like regular flavors, but with a unique taste twist– cranberry oatmeal, peanut butter chocolate chip pretzel, and red velvet white chocolate chip are standouts, and we have no words but yum!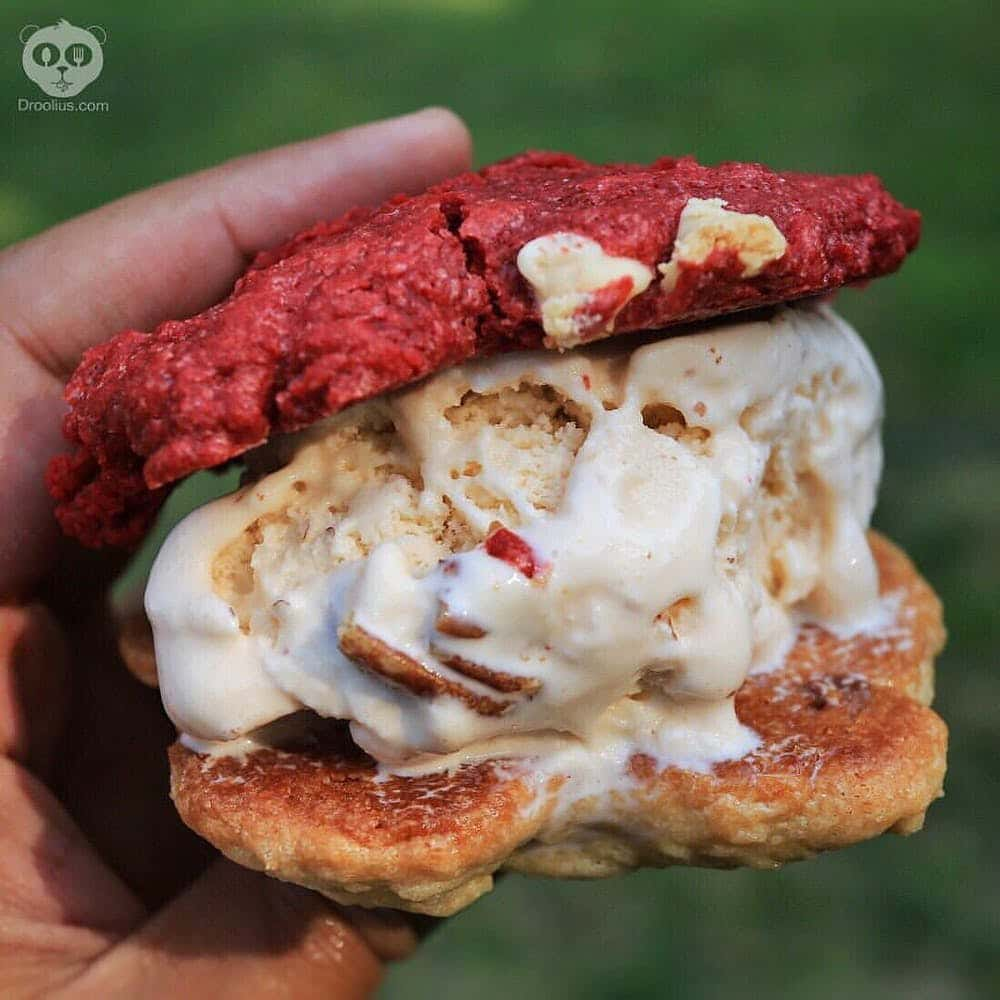 Now take those classic, fresh out of the oven, buttery bites of sugar and smush ice cream in the middle, and you have the world's most heavenly ice cream sandwich. Hard to eat but oh so worth the mess, your typical ice cream sandwiches in the freezer section will never be enough to satisfy you after tasting one of these babies.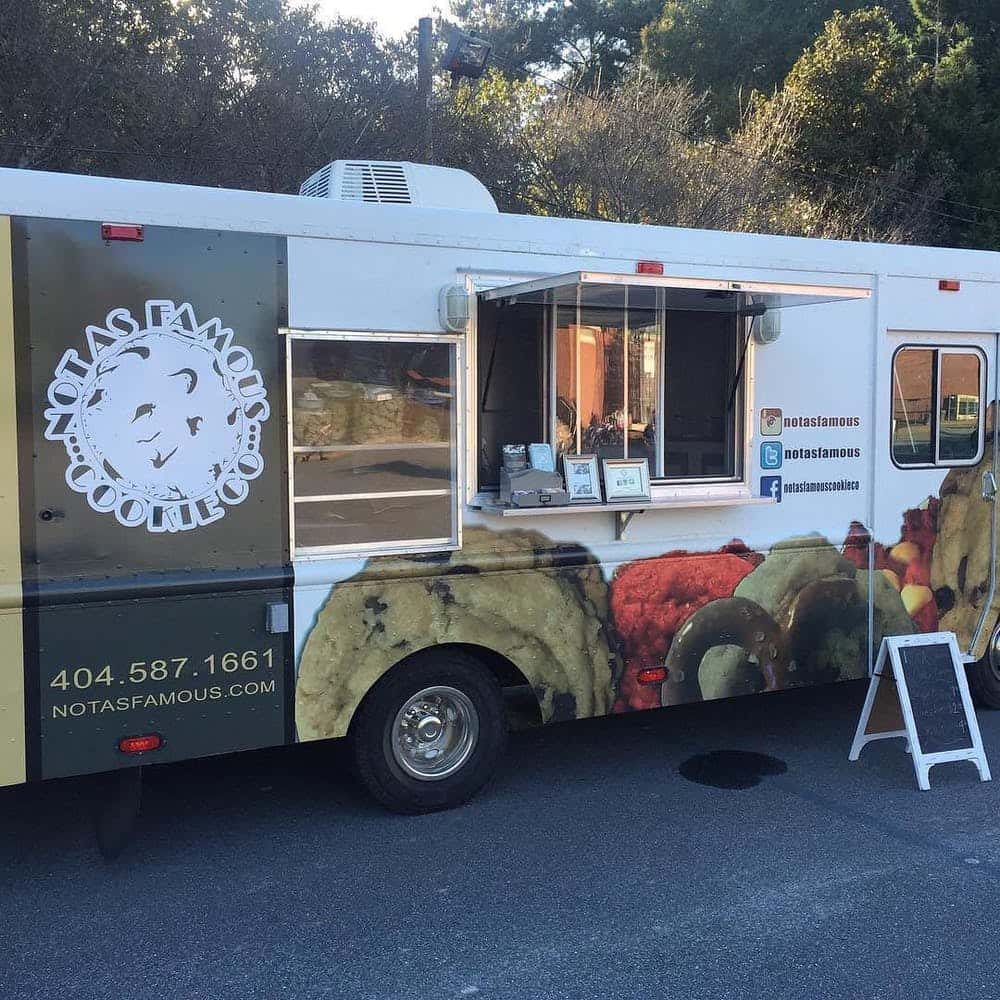 Not As Famous gets around the Atlanta area, and can pop up anywhere from festivals, schools to markets. If you go on the website, you can access their calendar to find out where they will be next. May you'll even get lucky and just happen to run across it downtown! Orders can be placed online, and their multilayered cookie cakes steal the show at birthday parties and weddings.
Not As Famous Cookie Co.
Address: PO Box 379, Powder Springs, Ga 30127
Phone: (404) 587-1661